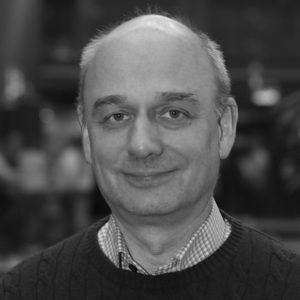 Håkan Olsson Reising, born in 1961, is the choir's conductor. Håkan is originally from Gothenburg and lives now in Västerås. Previously he lived in Lund for 30 years.
Håkan studied music at Lund University and also studied conducting for professors Dan-Olof Stenlund, Stefan Parkman and Erik Westberg. In 1989 he founded the Lund Vocal Ensemble, which he conducted until 1993. Between 2004 and 2012 he was the conductor of the Lund Chamber Choir and subsequently of Vox Lundensis.
Håkan has also sung in several choirs, including the Lund Student Singers, Lund Chamber Choir, Lund Vocal Ensemble, Malmö Chamber Choir and Mariakören, Västerås.
"I think it's important to create a fine and harmonious choral sound that brings the music to life"